Rachael Bicknell
Mediator | Negotiation Consultant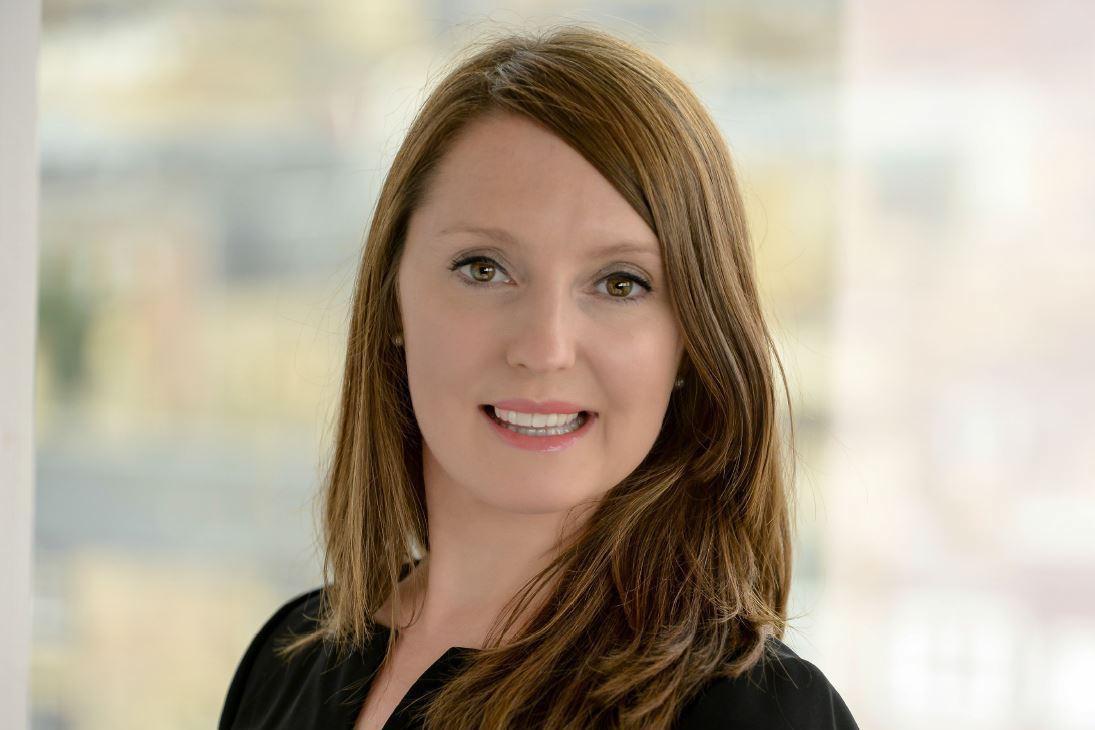 Rachael is recognised as a Leading UK Mediator in the 2023 edition of Legal 500. In the last year she has mediated 27 disputes with a combined total value of over £27 million.
Rachael is the founder of Squaring Circles, winner of the UK National Mediation Awards 2020 Newcomer of the Year and since becoming a full-time mediator in January 2020, she has mediated over 65 commercial and civil disputes.
Prior to that, Rachael practised as a dispute resolution solicitor for 12 years at two of the UK's most successful premium law firms, representing clients in mediations and solicitor to solicitor negotiations of commercial disputes ranging in value from tens of thousands to multimillion pound claims.
Reflecting her former practice as a solicitor, Rachael is routinely instructed in a broad range of commercial disputes. She has a particularly strong reputation in commercial, professional negligence, construction, company, insolvency, partnership, boardroom, family business, rural, property and employment disputes. She handles disputes across the UK involving corporates, insurers, private, public and third sector clients.
Rachael is a registered civil and commercial mediator with the Civil Mediation Council and Scottish Mediation; a fully Certified Mediator with the Singapore International Mediation Institute (SIMI); a Member of CIArb; an accredited online mediator; and an alumnus of the Program on Negotiation at Harvard Law School and the MLC at the Strauss Institute at the Pepperdine Caruso School of Law. She is also an RICS Accredited Evaluative Mediator.
Rachael was elected to the ADGM Arbitration Centre Panel of Mediators in January 2023, the RICS President's Panel for mediation in October 2022 and the Scottish Land Commission mediation panel in January 2021, and has taught negotiation skills on the Online LLM at the University of Aberdeen, a UK top-10 law school, since 2020.
Rachael is also an accredited specialist in Commercial Mediation and Professional Negligence Law by the Law Society of Scotland.
Practice areas
Agriculture and rural business
Boardroom disputes
Building defects
Boundary and access disputes
Commercial and business
Compulsory purchase
Construction
Contract
Employment
Family business
Financial services
Inheritance and executry disputes
Insolvency disputes
Landlord and tenant
Partnership disputes
Professional negligence
Property, land and telecoms
Sale of goods and services
Shareholder disputes
Workplace conflicts
Professional qualifications and affiliations
Civil Mediation Council Registered Mediator
Certified Mediator Singapore International Mediation Institute (SIMI)
Accredited Mediator Law Society of Scotland
Scottish Mediation Registered Mediator
ADR ODR International Accredited Mediator and Accredited Online Mediator
Member of the Chartered Institute of Arbitrators
Certified Online Mediator
RICS Accredited Evaluative Mediator
CEDR Accredited Negotiator
Alumnus of Harvard Law School Program on Negotiation
Alumnus of MLC, Straus Institute at Pepperdine Caruso School of Law
Specialist (Mediator) Member of the Professional Negligence Lawyers Association
Accredited Specialist in Professional Negligence Law by The Law Society of Scotland
Practising solicitor since 2007
Mediation style and approach
Rachael's experience of managing and negotiating a broad range of disputes, from those which have a strong emotional impact, to those where the parties are more commercially driven, enables her to appropriately adapt her mediation style to the needs of the parties, and provide legal or commercial challenge when necessary. Rachael is empathetic, engaging, inquisitive and tenacious. She works hard to put the parties at ease, to help them better understand each other, to see things differently, and to become invested in creatively exploring a way forward.
Recent feedback
"Rachael is well prepared, organised, conciliatory and has excellent communication skills – all traits of a very effective mediator" Legal 500, 2023
"Rachael is a very skilful mediator. She has exceptional organisational skills, thoroughly prepares, and has a calm and personable demeanour. Her deft handling of the mediation involving a mixture of privateindividuals, contractors and construction professionals demonstrated her ability to quickly understand multiple issues and competing interests and mediate complex multiparty disputes" Senior lawyer, international law firm
"Rachael is the best mediator I've come across in a long time" Partner, commercial law firm
"Rachael is an impressive mediator. She is excellent at establishing rapport and has considerable skill in getting the measure of all the personalities in play and steering the mediation to best effect" Partner, Scottish law firm
"Rachael is well prepared, calm, assured and has a pleasant manner. She is resilient and doesn't give up helping the parties to reach a deal even when they remain some considerable distance apart" Partner, Scottish law firm
"Rachael very quickly grasps complex technical points and shows tenacity in helping the parties come to a resolution" Partner, commercial law firm
"Rachael grasps issues quickly and she is excellent at building rapport. She is just what you want in a serious commercial mediator" Partner, commercial law firm
"Rachael, you were fantastic. Your careful preparation was also much appreciated and did not go unnoticed. I will definitely recommend using you in future" Partner, commerical law firm
"I have worked with a number of mediators and there are few who can build rapport and get to the heart of the dispute as quickly as Rachael. She has an excellent manner and her approach to preparing the parties ensures the mediation day is as efficient as possible." Director, commercial law firm
"Thank you again for yesterday. [The client] is very happy with the result and very glad it is all over. I also very much appreciated your skill and patience. I hope we get the chance to work together in the future" Senior Lawyer, City law firm
"Rachael is pragmatic, communicates effectively and creates an atmosphere conducive to the parties finding a resolution. She is excellent at building rapport and controlling the process. I rank her highly amongst the other mediators with whom I have experience of working" Senior Associate, Scottish law firm
"Rachael is very quick to grasp complex legal and factual issues and is very pragmatic in her approach. She is an excellent mediator" Senior Associate, commercial law firm
"Rachael is very effective in helping the parties tackle tricky legal issues while never losing track of the commercial realities. She quickly hones in on what really matters to each side" Associate, international law firm
"Rachael brings a calming presence and is very good in tense situations" Consultant, City law firm
"Thank you very much for the supreme effort that you put into the mediation yesterday which closed successfully so very late. [The client] and I are grateful for your immense help and assistance." Senior Partner, Scottish law firm
"Rachael is calm, professional and challenges positions in a collaborative way. She is effective at getting the parties to look at the positions of both sides from different perspectives and in bringing the parties together rather than simply acting as a go-between" Party to a mediation
"Rachael, I was so impressed by you at the mediation today. Everyone completely trusted you and you did it all with such brilliant care and thought. Your hard work was completely invaluable, and you demonstrated that you are hugely skilful" Party to a mediation
"Rachael's professionalism, teamed with obvious empathy, patience and great skill was impressive" Party to a mediation
"Rachael showed amazing patience and resolve" Party to a mediation
"Rachael is a highly skilled and knowledgeable mediator who was quickly able to establish a positive rapport and encourage open dialogue" Party to a mediation
"Rachael ensured that all voices were listened to and heard and the space was non-judgmental. Without her particular skill set this experience would have been much more difficult" Party to a mediation
Case examples
A complex multi-party seven figure commercial construction dispute between the employer, main-contractor, engineering consultants and sub-contractor and multiple owners of a neighbouring property damaged during the construction of an adjacent building. The dispute involved complex and disputed matters of fact and law including liability, scope of duty, causation and quantum.
Various six and seven-figure professional negligence disputes against firms of solicitors, arising from a variety of transactions. All disputes involving disputed matters of law including liability, scope of duty, causation, loss of chance and quantum.
A seven-figure dispute in respect of the remuneration to be paid to a director for professional services provided to three companies, comprising director's salary and commission based upon the sale of assets and equipment owned by the companies. Counter allegations included breach of fiduciary duties and non-performance issues.
Various six-figure domestic construction disputes between property developers, architects and homeowners relating to the construction of new properties and large renovation and extension projects.
A six-figure director shareholder dispute involving seven parties and two negotiating groups arising from a failed joint venture. Claims included alleged breaches of fiduciary duties, a shareholders' agreement and non-disclosure agreements, dishonest assistance and unlawful use of confidential information.
Six-figure disputes between insolvency practitioners and former directors of companies in liquidation for repayment of the director's loan account and further unexplained transactions.
A six-figure breach of contract dispute in respect of a Utilities Agreement between a landlord and tenant of industrial premises.
A six-figure professional services dispute arising from a project to develop a large-scale forestry scheme.
A highly contentious five-figure breach of contract and intellectual property dispute, including breach of copyright and breach of moral rights, between a freelance graphic designer and a start-up company which had created and designed a new product.
A highly emotional commercial lease / occupancy dispute conducted entirely through British Sign Language interpreters.
A six-figure employment dispute involving complex loss calculations and several heads of claim including breach of contract, redundancy payments, underpayment of notice pay and holiday pay, historical claims for underpayment of holiday pay and non-payment of annual leave accrual.
A four-day mediation of a six-party boardroom and employment dispute requiring significant process design. Highly contentious dispute with various strands of conflict at board level and between one board member and an employee.
A highly emotional six-figure director shareholder dispute involving the five board members of the company.
A six-figure breach of trust and shareholder dispute arising between family members who founded a limited company.
A 10-day "project" mediation of a seven-figure partnership dispute between four family members of a farming business, requiring significant process design.
A 2-day mediation of an executry and inheritance dispute between family members involving a farming partnership and farm assets.
A highly emotional tri-party organisational conflict following cross complaints between the parties, who were elected members of the organisation. Allegations included sex and disability discrimination and numerous breaches of a code of conduct.
A highly emotional six-figure inheritance dispute between the deceased's children and former partner in relation to two disputed wills and the transfer of a property involving allegations of undue influence and facility and circumvention.
A seven-figure partnership dispute between three members of a family business.
An access dispute between a farming partnership and the neighbouring farm owner in respect of the cost of maintaining and repairing an access road and related repairs over which the neighbouring farm owner had a servitude right of access.
A highly contentious dispute between a landowner and a tenant following a community buy-out of an estate in Scotland.
A highly emotional five-figure dispute between family members who were the executors and sole beneficiaries of their mother's estate.
A highly emotional workplace dispute between an employee and their line manager following the conclusion of both a disciplinary process against the employee and thereafter a grievance process against the line manager.
A highly emotional workplace dispute between two senior colleagues involving sensitive allegations of inappropriate behaviour.
A workplace dispute between an employee and their supervisor following the employee being dismissed and then reinstated.
PHILOSOPHICAL MEANING – to see equally in four directions – up, down, in and out
METAPHORICAL MEANING – attempting anything that seems impossible
PHILOSOPHICAL MEANING – to see equally in four directions – up, down, in and out
METAPHORICAL MEANING – attempting anything that seems impossible